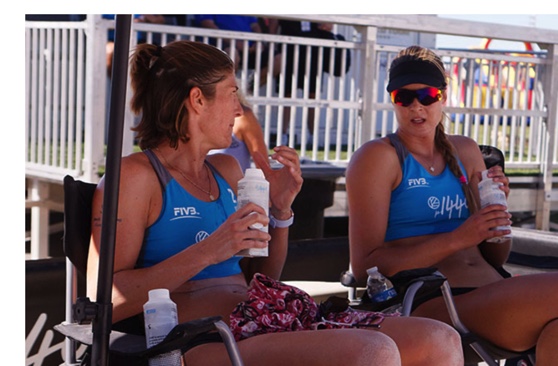 13 Apr

Volleyball Nutrition: Dr. Koutures with Volleyballmag.com

ActiveKidMD is proud to share Volleyball Nutrition as the first of an on-going blog series with Volleyballmag.com

Editor's note: Few things can be more confusing or frustrating than feeding youth volleyball players. Major college programs have trainers who take care of it all, from pre-match to in-match to post-match meals and snacks. But, for example, making sure club girls players have enough in the tank can be maddening. In this piece, Dr. Chris Koutures offers some solid suggestions that will make players better and give parents and coaches some invaluable and much-needed information:

Are you ready to serve up some solid food and fluid choices to keep you at the top of your game?

The fast-paced and intense nature of volleyball requires bursts of maximal activity for up to several hours per match or practice. To help meet the physical and mental demands of a volleyball player, let's look at some practical options for pre-activity, during matches/practice, and for post-activity.

Most of the choices are based on whole foods (which are packed with multiple key vitamins and energy sources), They are readily available, easy to transport to the gym, taste pretty good, and aren't overly costly. Many of the food and fluids you will read about are stocked in the coolers and cabinets of the USA Volleyball training center.  So if you want to play like the best, plan to eat and drink like the best!

Dr. Chris Koutures is a dual board-certified pediatric and sports-medicine specialist who practices at ActiveKidMD in Anaheim Hills, Calif.
He is a team physician for USA Volleyball (including participating in the 2008 Beijing Olympics), the U.S. Figure Skating Sports Medicine Network, Cal State Fullerton athletics, Chapman University dance department, and Orange Lutheran High School. He offers a comprehensive blend of general pediatric and sport medicine care with an individualized approach to each patient and family.
Please visit activekidmd.com or follow him on Twitter @dockoutures.