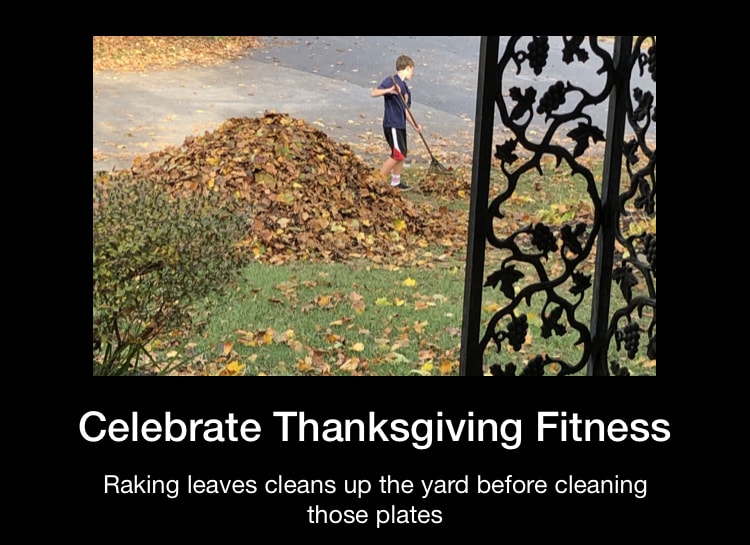 21 Nov

Thanksgiving: Celebrate Health and Fitness

Q: How do I incorporate health and fitness for my family around Thanksgiving?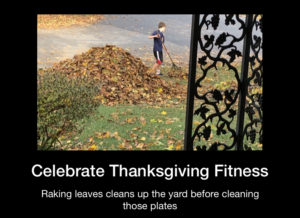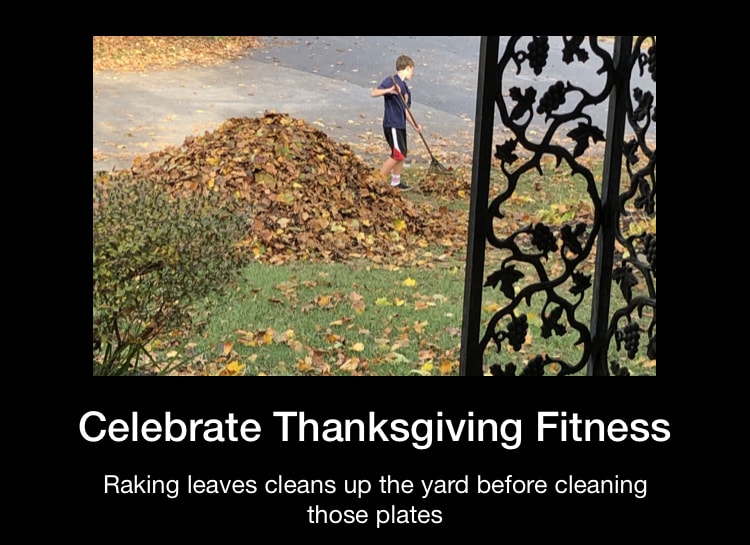 Check out key Thanksgiving health and fitness recommendations from ActiveKidMD and ParentingOC Magazine.
A: Many Thanksgiving memories can be commonly associated with an excessive intake of food and drink. Here are some sensible recommendations to make for a more health-conscious holiday.
Involve Children in Preparation: With more school-age children on holiday for the entire week of Thanksgiving, there is an increased opportunity to involve children. Older kids can rake leaves and help with the garden. Have younger children collect more colors (translation: fruits and vegetables) to use in the big meal. Have older children help measure out ingredients. In the process they learn about the different components of each type of served food. Use the help of children to prepare more meals from scratch. Limit relying on processed foods, which have more salt and preservatives.
Strike a Solid Balance: Indeed, some traditional Thanksgiving favorite dishes aren't perhaps the most nutritious offerings. However, as long as you try to balance out the table with other selections that might be more beneficial for overall health, you can still enjoy the unique offerings of the holiday.
Be Careful with Thanksgiving Morning Football
Playing outside is generally better for fitness than just sitting on the couch watching football. Realize that imitating your favorite professional greats or reliving past glory days can be a health hazard. Don't let your Thanksgiving meal altered by hamstring pulls, sprained knees or banged up shoulders from seemingly innocent touch football games. Make ample time to warmup. Finally, take it easy on the field to keep you from having to sit out later in the day.
For more information, click here to read the entire ActiveKidMD and ParentingOC November 2018 blog post.