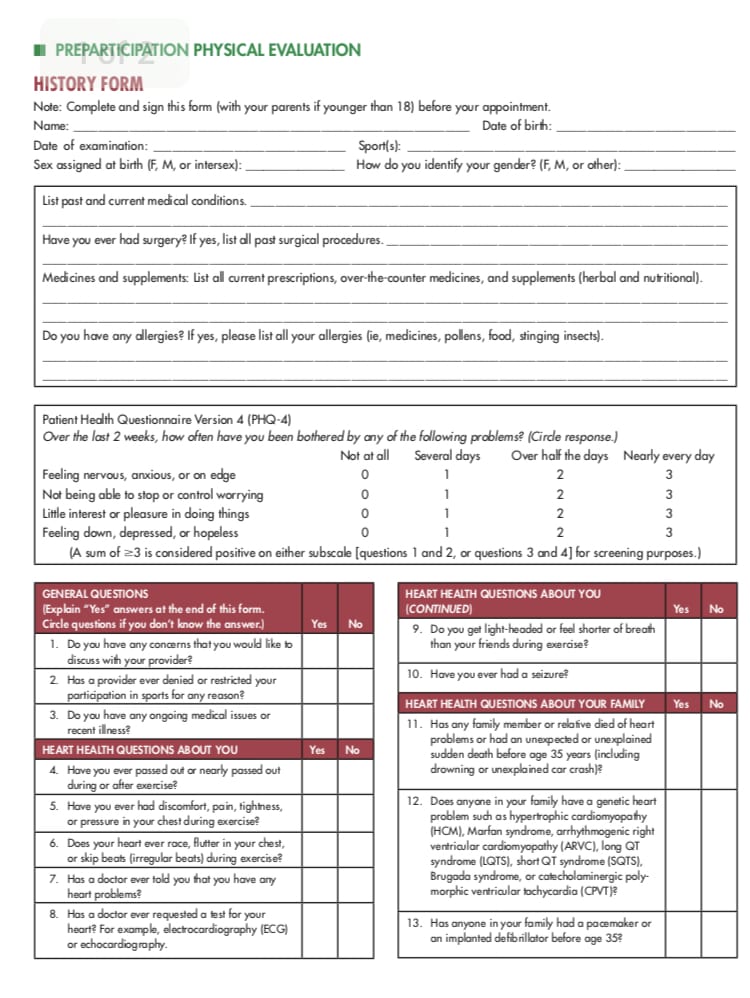 21 May

Sports Physical: Dr. Koutures Helps Create New National Guidelines

The new sports physical forms are shorter!

The new sports physical forms are shorter!

Yes, there is much joy in the sports medicine world.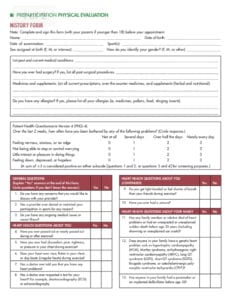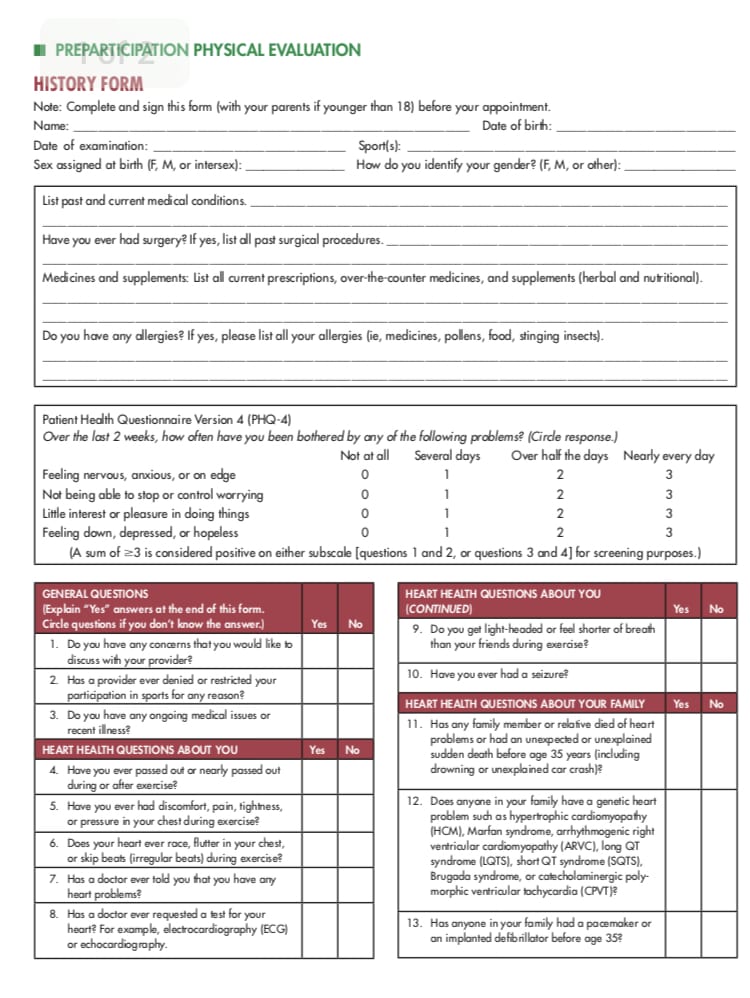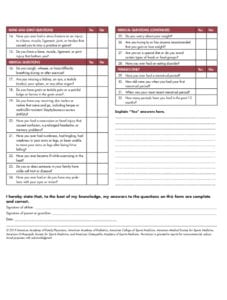 I helped develop national guidelines that include the new forms and indeed, we heard the call to make the forms shorter.
As an American Academy of Pediatrics member, I was asked to help write and edit the 5th Edition Preparticipation Monograph.
The monograph was developed by 6 medical/sports medicine specialty groups.
My colleagues and I co-wrote and co-edited comprehensive guidelines on sports physicals.
So, just because we developed updated forms have less questions doesn't mean sports physicals have less value.
More importantly, we came up with important updates, changes and points of emphasis to help young athletes.
I'd like to share several of these new recommendations.
Sports Physical: They Should Be Done in the Medical Home
Let's start off with one point of discussion that kept being hammered home.
There is no better place than having the sports physical done in your medical home.
That means in the office of your pediatrician, family physician, or internist.
Not in the urgent care, or in the school gymnasium.
Medical offices offer privacy to discuss important topics, ability to review past records, and familiar, trusted faces.
If we are going to best cover necessary bases to protect athletes, the medical home provides the needed support.
Now, this does mean that us pediatricians, family physicians, and internists need to up our game.
We need to have available appointments, be ready to answer questions from athletes and be aware of latest best practices.
(OK, that might have been a shameless plug for the new monograph but honestly, it is a key and needed resource).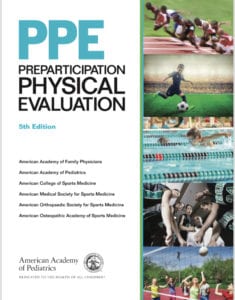 Sports Physical: Covering Mental Health
Many children and adolescents have concerns with emotional health, and athletes are no exception.
In fact, pressures seen in sports and performing arts may lead to special mental health demands.
Some of these demands may include depression, anxiety and attention deficit issues.
These concerns were felt to be so important that we placed four mental health questions front and center on the new forms.
In addition, we added a full in-depth chapter on special mental health needs in athletes.
Above all, honest answers from athletes are appreciated- this is not time to be embarrassed or shy.
Certainly, an open and trusting environment- yes, that medical home- is the best place to have this discussion.
I am regularly seeing athletes with mental health concerns that affect academics, arts and athletes.
Definitely hope these added questions will allow even more athletes to get necessary assistance.
What If There Is A Problem?
Athletes may come to us with a history of medical concerns or disabilities that affect playing sports.
Or, we may find things during a sports physical that could present problems.
So, how do we best help young athletes deal with such things?
I have to say, my fellow writers and editors put a lot of time creating some amazing in-depth sections on common medical concerns that affect athletes.
From concussions, to asthma and heart issues, from diabetes to concerns of female athletes, there is some real quality and helpful information.
The monograph has sensible reviews of diagnosis and return to sport considerations.
All while sticking to a focus more on what "can" a child do rather than what "can't" a child do.
I strongly believe in shared decision making when it comes to participation in sports and the performing arts.
This includes taking time to discuss known and unknown risks and benefits.
Also includes appreciating the demands of certain activities and what sports might be better fits for certain athletes.
The new monograph is a one-stop resource goes a long way in supporting shared decision making and return to sport decisions.
I am definitely proud of the work done by the writing group, and proud to use their recommendations in my practice.
Sports Physical: Some Final Words
Hopefully I have convinced you that the new monograph has much more value than just shorter forms.
And I will close by returning to the topic of those shorter forms.
Some will notice that on my practice website, I still ask patients to use those older, longer forms.
I can hear the grumblings now…he takes credit for helping create shorter forms but doesn't use them????
Well, here's my reply.
Many schools in my area use the older forms- and I don't want to confuse or inconvenience patients by having them fill out 2 forms.
I will work to introduce the new shorter forms to the schools.
Once I feel that enough of the schools have switched over, then I will switch my website.
Happy to have help from patients and families in this effort!